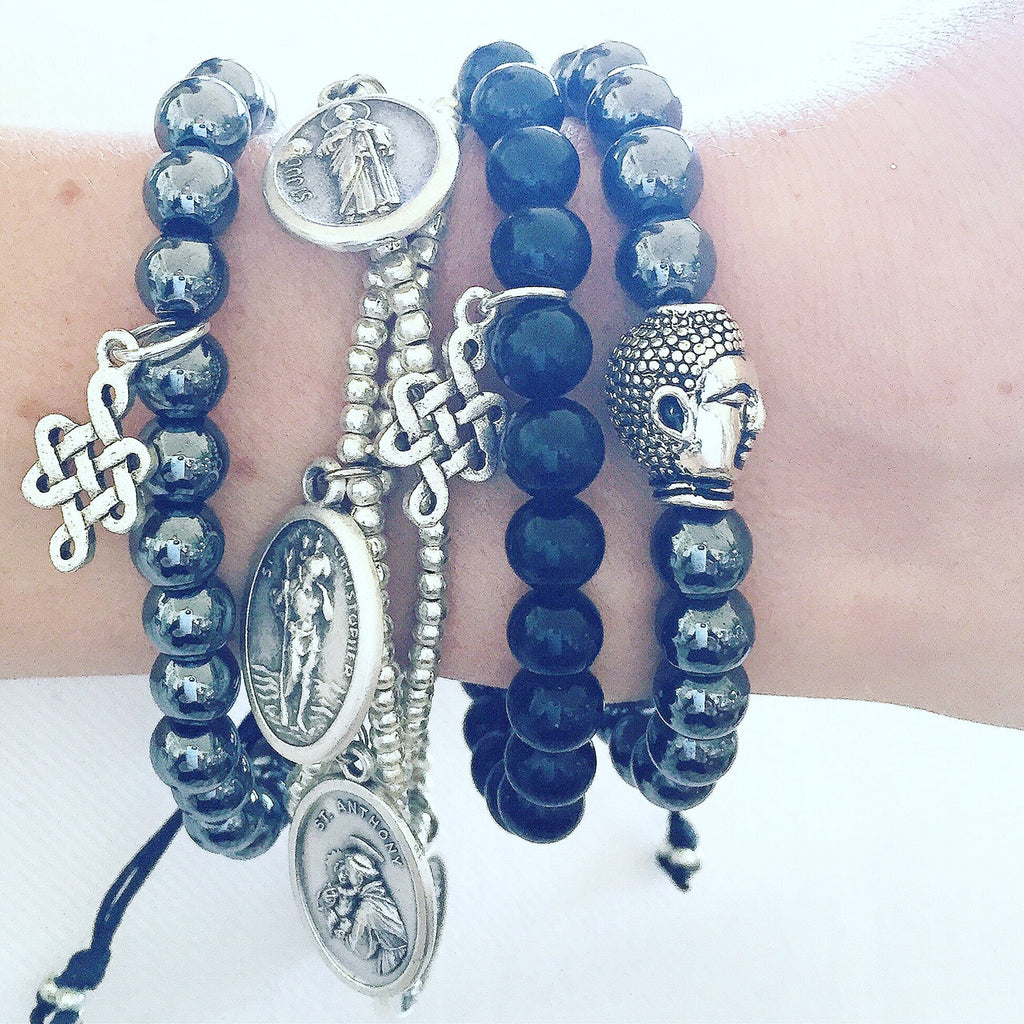 Acknowledgement Bracelets ( Set of 4 Bracelets)
All saints medals made in Italy. Our medals are blessed.
Acknowledge that life through your faith in God is always unfolding exactly as it should. Sometimes life presents experiences in the form of peace and serenity, and other times, life's gifts come in the form of challenge and strife. Acknowledge that when you are physically in one place but mentally in another, you are missing your life.  Acknowledge that if you cultivate compassion and gratitude, you will never be alone and always in love.  Acknowledge that the same pain, joy, love, and wisdom that runs through you, runs through everyone you come in contact with.  Acknowledge that life presents you with challenge daily, be grateful that you are able to experience it. Acknowledge that you are equipped to handle it. Acknowledge and be grateful for what it will reveal to you.