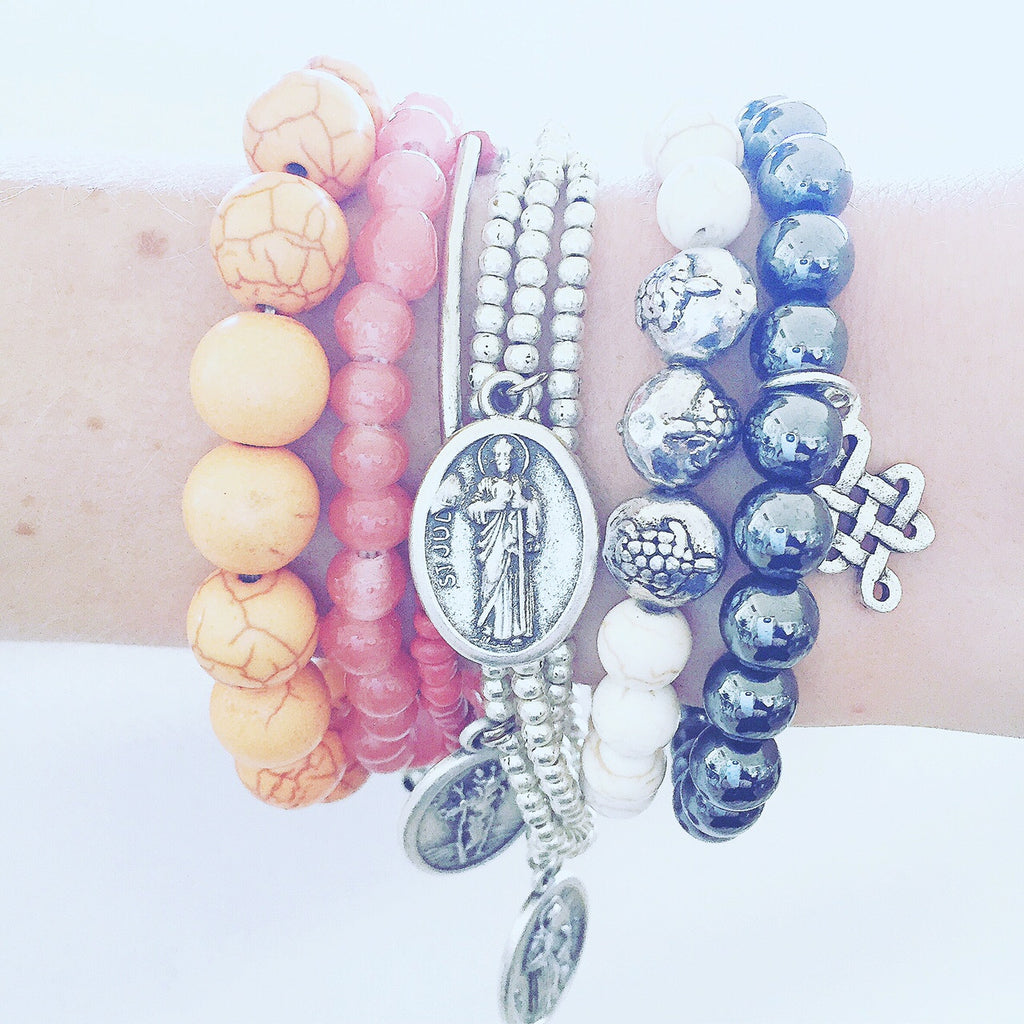 Forgiveness Coral Bracelets ( Set of 6 Bracelets)
All saints medals made in Italy. Our medals are blessed. 
Let yourself gently repeat  " I Forgive" and also ask for forgiveness until you feel a release in your heart. For some great pains you may not feel a release but only the burden and the anguish or anger you have held. Through your faith extend your reach softly. Be forgiving of yourself for not being ready to let go and move on. Forgiveness cannot be forced; it cannot be artificial. Simply continue the practice and let the words work gradually in their own way. In time you can make the forgiveness meditation a regular part of your life, letting go of the past and opening your heart to each new moment with a wise loving-kindness.