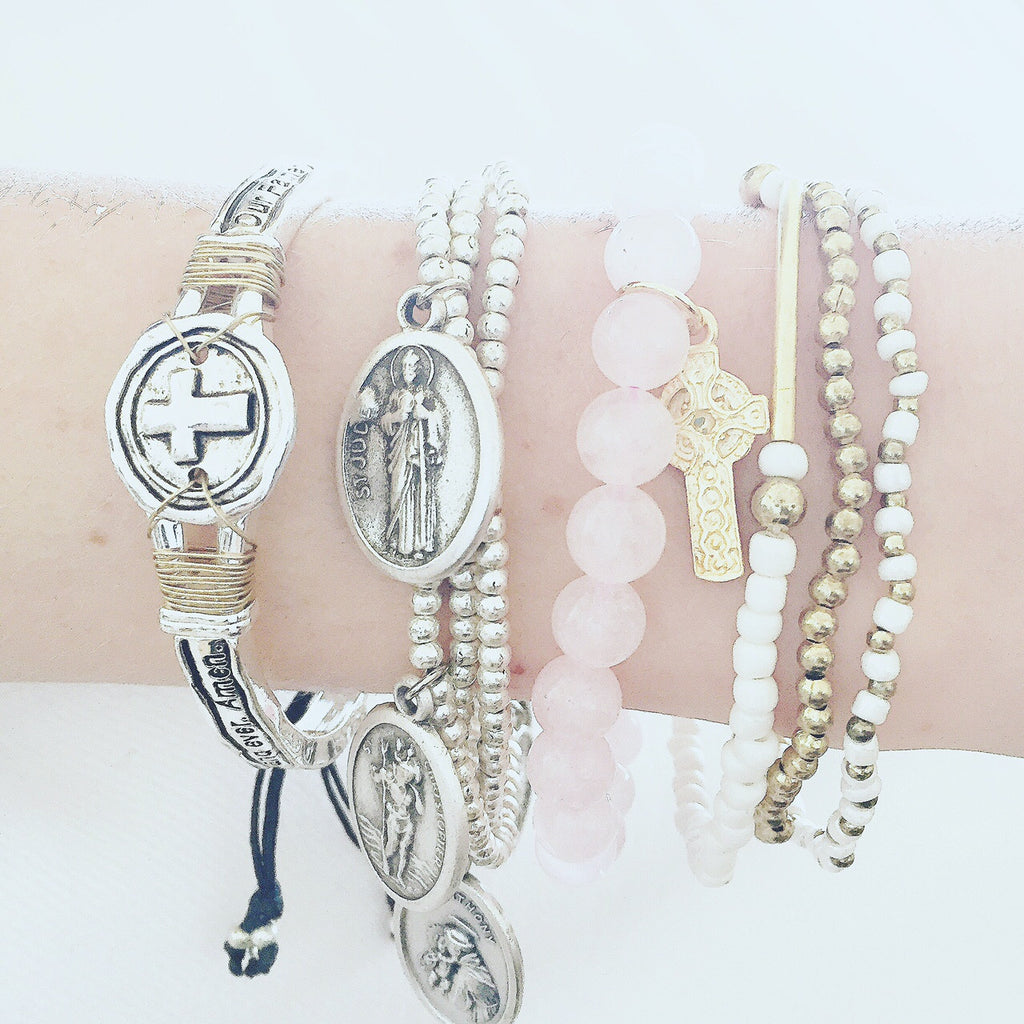 Blessed Mother Bracelets ( Set of 6 Bracelets)
All saints medals made in Italy. Our medals are blessed. Our Lady Queen of Peace,Virgin of Guadalupe Our Lady of Fatima or Our Lady of Medjugorje, the Blessed Mother Bracelet is symbolic of the Mother for us all. Our mother is our protector. Our Lady of protection is mother to us all.
As Pope Francis said, "We are confident that each of us is precious in your sight."
The Pope said, facing the statue of Mary that normally stands in the shrine at Fatima, Portugal. "Guard our lives in your arms, bless and strengthen every desire for goodness."
"Let us invoke Mary's intercession," he said. "May she help us to be open to God's surprises, to be faithful to him each and every day, and to praise and thank him, for he is our strength."
"Mary points to Jesus," Pope Francis said. "She asks us to bear witness to Jesus, she constantly guides us to her son Jesus, because in him alone do we find salvation. He alone can change the water of our loneliness, difficulties and sin into the wine of encounter, joy and forgiveness. He alone."
We gratefully remember Our Lady of Guadalupe's visitation to us and her maternal closeness. We sing with her the "Magnificat", we entrust to her the lives of our people and the continental mission of the Church.
Blessed is Our Mother.