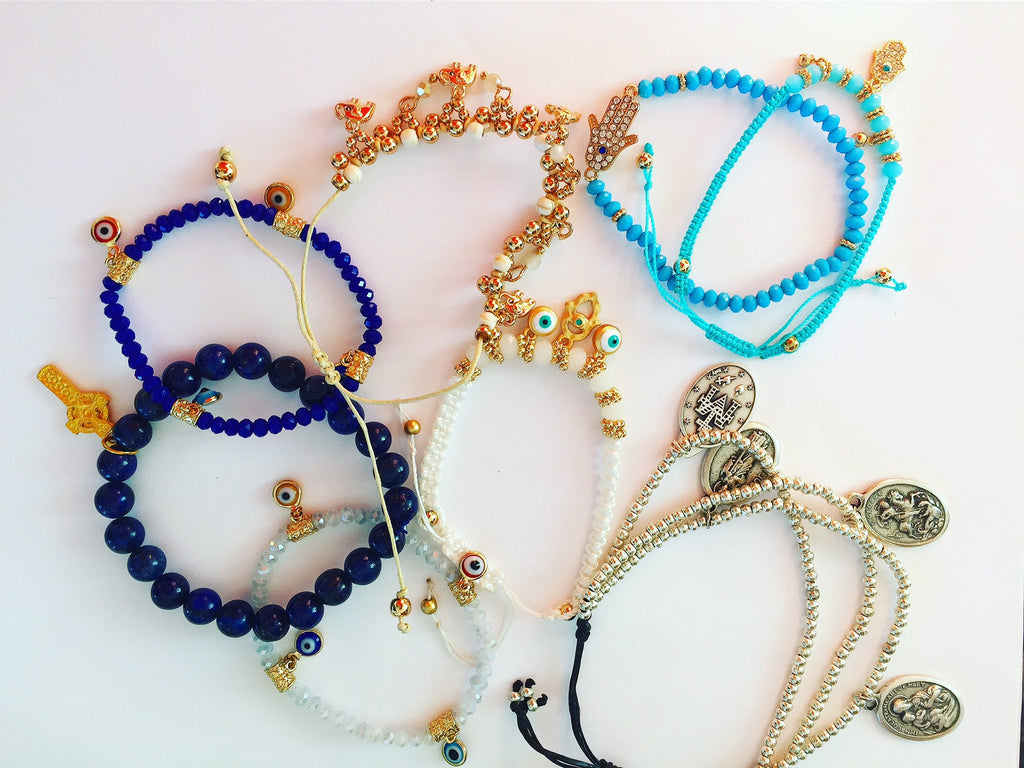 Hamsa Bracelets (Set of 8 Bracelets)
The Hamsa Hand, an ancient amulet symbolizing the Hand of God. In all faiths it is a protective sign. It brings it's owner happiness, luck, health, and good fortune.The Hand of Fatima which also represents femininity, is often referred to as the woman's holy hand or Hamsa.
Let no sadness come to this heart. Let no trouble come to these arms. Let no conflict come to these eyes. Let my soul be filled with the blessings of joy of peace.