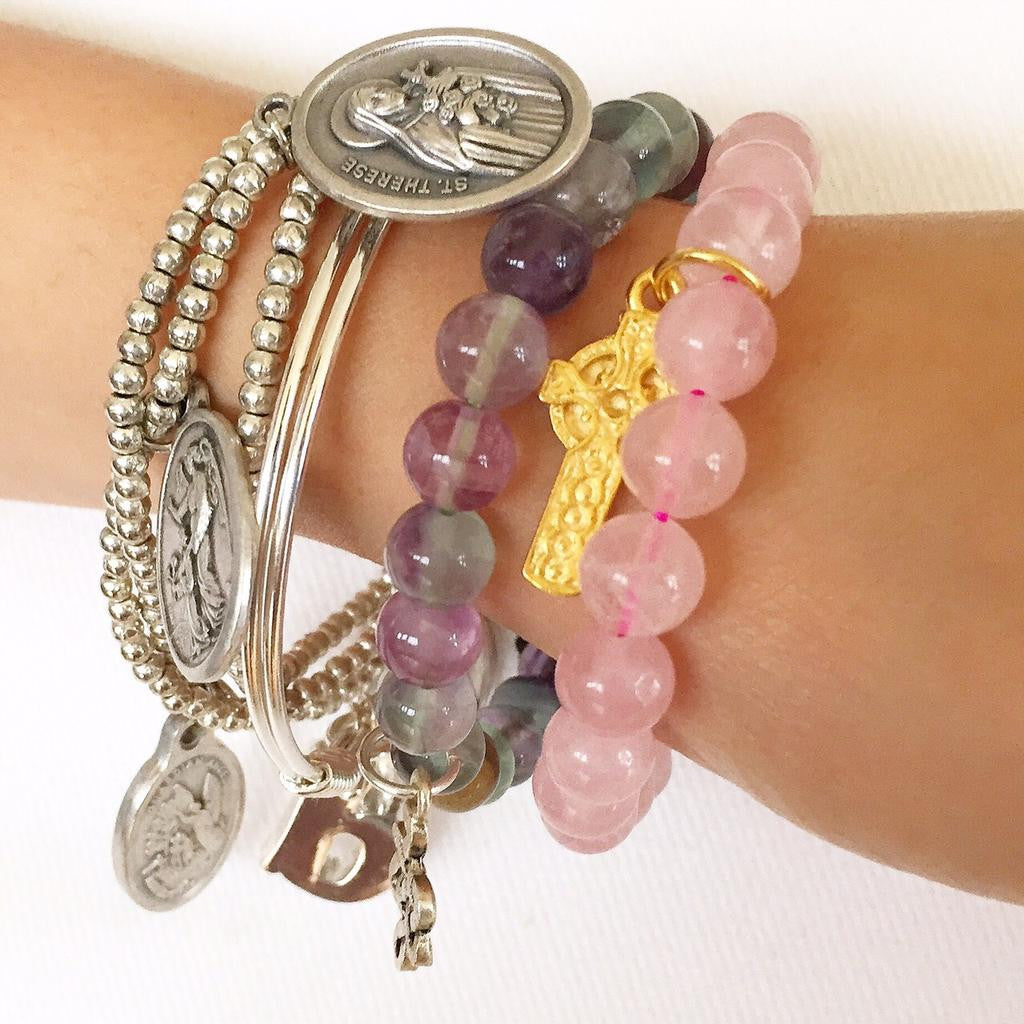 Many cultures use talismen, relics, medals or other objects of veneration in our world. In the Western world, medals bearing the likeness of Christ, the Blessed Mother and, more frequently, the saints has been a custom for over a thousand years. The medals offered by Saint Evolution are in that tradition. 

Saint Evolution bracelet medals are spiritual reminders and "bookmarks" in our lives. Often, they bear the image of a saint who we honor, and are reminders to imitate their lives. The holiness of St. Therese of Liseaux, the humility, poverty and charity of St. Francis of Assissi, the apostolate of Mother Seaton, and Brother Andre are virtues to emulate. Medals mark our place and bring us back to being thoughtful, compassionate and kind.

Rather than being simply ornamentation, these bracelets are intended to help us be the kind of people we admire.
(St. Therese Medal seen in Joy Bracelet Set)