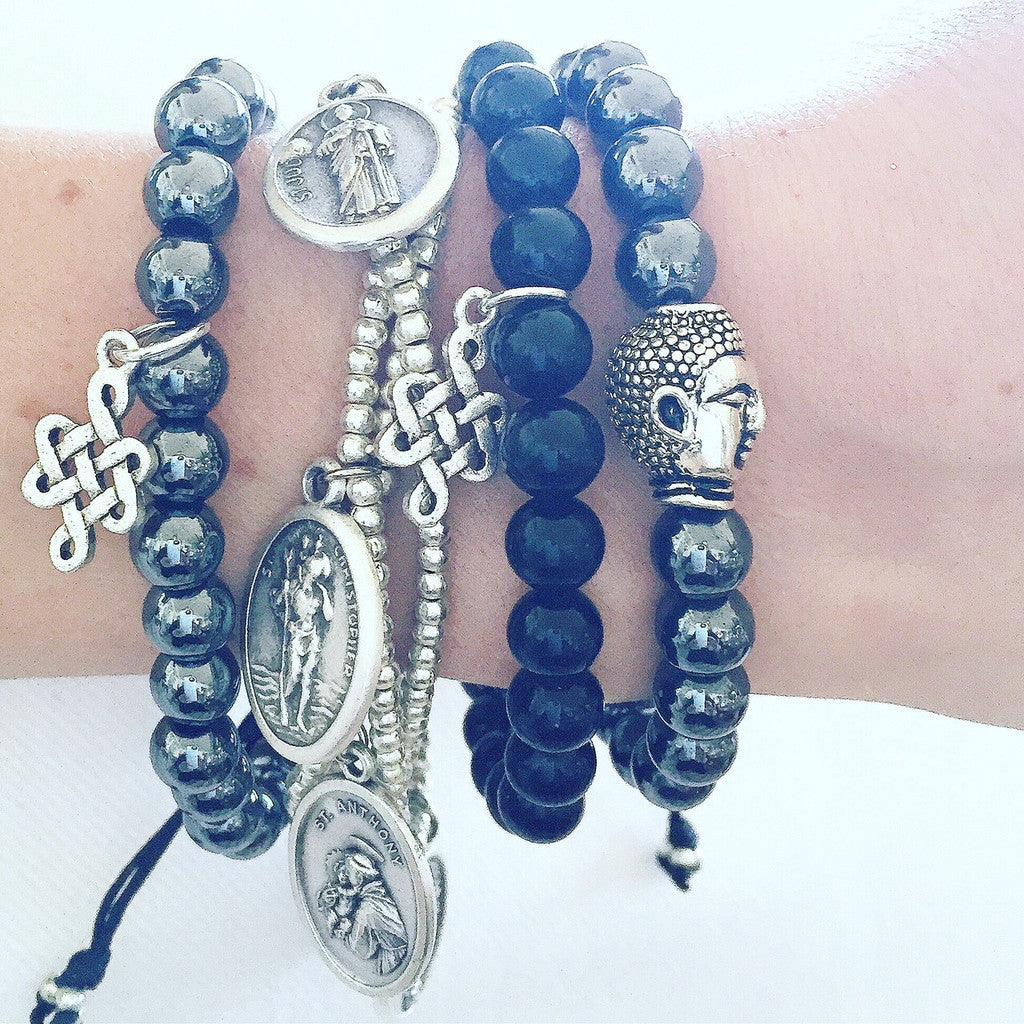 Saint Anthony was canonized (declared a saint) less than one year after his death.

There is perhaps no more loved and admired saint in the Catholic Church than Saint Anthony of Padua, a Doctor of the Church. Though his work was in Italy, he was born in Portugal. He first joined the Augustinian Order and then left it and joined the Franciscan Order in 1221, when he was 26 years old.  St. Anthony became a Franciscan in the hope of shedding his own blood and becoming a martyr. He lived only ten years after joining the Franciscan Order.

So simple and resounding was his teaching of the Catholic Faith, so that the most unlettered and innocent might understand it, that he was made a Doctor of the Church by Pope Pius XII in 1946. Saint Anthony was only 36 years old when he died. His great protection against their lies and deceits in the matter of Christian doctrine was to utter, simply and innocently, the Holy Name of Mary. When St. Anthony of Padua found he was preaching the true Gospel of the Catholic Church to heretics who would not listen to him, he then went out and preached it to the fishes. This was not, as liberals and naturalists are trying to say, for the instruction of the fishes, but rather for the glory of God, the delight of the angels, and the easing of his own heart. St. Anthony wanted to profess the Catholic Faith with his mind and his heart, at every moment.

Saint Anthony is typically depicted with a book and the Infant Child Jesus, to whom He miraculously appeared, and is commonly referred to today as the "finder of lost articles." Upon exhumation, some 336 years after his death, his body was found to be corrupted, yet his tongue was totally incorrupt, so perfect were the teachings that had been formed upon it.
Anthony's fame spread through Portuguese evangelization, and he has been known as the most celebrated of the followers of Saint Francis of Assisi. He is the patron saint of Padua and many places in Portugal and in the countries of the formerPortuguese Empire.[12] 
He is especially invoked and venerated all over the world as the patron saint for the recovery of lost items, and is credited with many miracles involving lost people, lost things and even lost spiritual goods.[13][14]   Catholic org
FEAST DAY: June 13
Here is a typical petition, as found on the back of a Saint Anthony holy card:
Unfailing Prayer to Saint Anthony

Blessed be God in His Angels and in His Saints.

O Holy St. Anthony, gentlest of Saints, your love for God
and Charity for His creatures made you worthy, when on
earth, to possess miraculous powers. Miracles waited on
your word, which you were ever ready to speak for those in
trouble or anxiety. Encouraged by this thought, I implore
of you to obtain for me (request). The answer to my prayer
may require a miracle. Even so, you are the saint of
Miracles.

O gentle and loving St. Anthony, whose heart was ever full
of human sympathy, whisper my petition into the ears of the
Sweet Infant Jesus, who loved to be folded in your arms, and
the gratitude of my heart will ever be yours.

(St.Anthony Medal as seen in Acknowledgement Bracelet Set)

Amen. (Say 13 Paters, Aves, and Glorias)